A creative mobile app agency located in Paris
Since 2009, we design, develop and publish witty mobile apps and innovative mobile services.
PRODUCT DESIGN
We take great care in understanding your needs in order to design robust and scalable mobile solutions. From the inception of the project, we will be along your side to well understand what's at stake and build a tailor-made application.
DESIGN AND UX
We create ergonomic, simple and aesthetic graphic interfaces. An application built around users and easy to comprehend contributes to its sustainability. Interfaces must be easy to grasp and easy to use. On a few inches screen, every pixel counts.
PROTOTYPING
To prove a concept, test an idea or try a new feature we can promptly design and build a prototype. On complex and high-valued project, this method helps us adjust the application to users' expectations and feedbacks while keeping costs under control.
DEVELOPMENT
To structure our approach, we use an agile methodology called "Crystal Clear" that allows us to regularly deliver new functionalities. Supported by a large panel of internal tools, we develop responsive, reliable and long-lasting applications. All our developments are made in Paris, France.
OPERATIONS
Mobile technologies are evolving at a fast pace. Once the development is done we take care of the operations and maintenance of your applications. We take advantage of our experience to propose new functionalities that could be relevant and integrated in your products.
SUPPORT
We are with you at every step of your project. From the initial design, we will guide you to choose the best suited technologies. Looking at your business goals we will help you define a relevant mobile strategy and to find the best fitted solution for the deployment of your application.
AbsolutLabs key figures
Projects
00
Clients
00
Downloads
00
M
Coffees drank today
00
Our portfolio
Because telling you what we do is necessary but showing you is far better, here are a few of the applications that we developed
Do you still wonder? Write us !
Our Services
We build fast and efficient apps, responsive mobile websites and evolutive APIs.
PRODUCT DESGIN
Research and development
Prototyping
Product framing
Concept study
UI / UX DESIGN
Story-Boarding
UX Desgin
UI Design
Mockups and wireframe
DEVELOPEMENT
Native apps
Web apps
Webservices
Backend solutions
OPERATIONS
Roadmap
Deployment
Monitoring and statistics
Launch campaign
LET'S GET


OUR HANDS DIRTY
WE CODE WITH LOVE
We never lose sight of, that even for the digital, nothing is worth real life experimentation.

At AbsolutLabs we do so continuously in order to integrate innovation at the heart of our creations.
The Lab
A lab to test our ideas and prototypes
To be as close as possible to our users' daily life and to stay tuned to the market, we created the Lab. Each member of our team has the possibility to program, to tinker, to connect, to innovate and to let his imagination go wild in this place. The best ideas are hand-picked and incorporated in our product offer to support your development.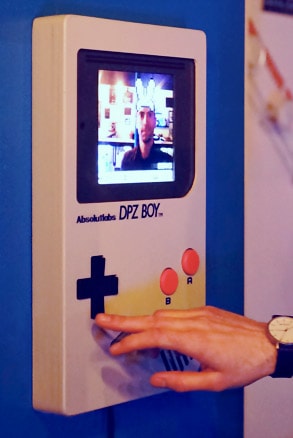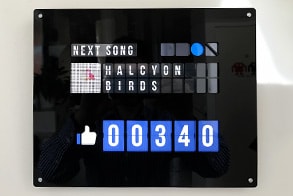 Say hello
Call us or come and grab a cup of coffee. Our door is always open for a nice chat and new exciting projects.
hello@absolutlabs.com
Your message has been sent !
Oops. It seems there is a problem.